Warning
: Illegal string offset 'status_txt' in
/home/jamieande/jamiegreybooks.com/wp-content/plugins/share-and-follow/share-and-follow.php
on line
1243
Warning
: Illegal string offset 'status_txt' in
/home/jamieande/jamiegreybooks.com/wp-content/plugins/share-and-follow/share-and-follow.php
on line
1243
Warning
: Illegal string offset 'status_txt' in
/home/jamieande/jamiegreybooks.com/wp-content/plugins/share-and-follow/share-and-follow.php
on line
1243
Warning
: Illegal string offset 'status_txt' in
/home/jamieande/jamiegreybooks.com/wp-content/plugins/share-and-follow/share-and-follow.php
on line
1243
Warning
: Illegal string offset 'status_txt' in
/home/jamieande/jamiegreybooks.com/wp-content/plugins/share-and-follow/share-and-follow.php
on line
1243
Warning
: Illegal string offset 'status_txt' in
/home/jamieande/jamiegreybooks.com/wp-content/plugins/share-and-follow/share-and-follow.php
on line
1243
Warning
: Illegal string offset 'status_txt' in
/home/jamieande/jamiegreybooks.com/wp-content/plugins/share-and-follow/share-and-follow.php
on line
1243
Warning
: Illegal string offset 'status_txt' in
/home/jamieande/jamiegreybooks.com/wp-content/plugins/share-and-follow/share-and-follow.php
on line
1243
Warning
: Illegal string offset 'status_txt' in
/home/jamieande/jamiegreybooks.com/wp-content/plugins/share-and-follow/share-and-follow.php
on line
1243
Warning
: Illegal string offset 'status_txt' in
/home/jamieande/jamiegreybooks.com/wp-content/plugins/share-and-follow/share-and-follow.php
on line
1243
Warning
: Illegal string offset 'status_txt' in
/home/jamieande/jamiegreybooks.com/wp-content/plugins/share-and-follow/share-and-follow.php
on line
1243
Warning
: Illegal string offset 'status_txt' in
/home/jamieande/jamiegreybooks.com/wp-content/plugins/share-and-follow/share-and-follow.php
on line
1243
Warning
: Illegal string offset 'status_txt' in
/home/jamieande/jamiegreybooks.com/wp-content/plugins/share-and-follow/share-and-follow.php
on line
1243
Warning
: Illegal string offset 'status_txt' in
/home/jamieande/jamiegreybooks.com/wp-content/plugins/share-and-follow/share-and-follow.php
on line
1243
Warning
: Illegal string offset 'status_txt' in
/home/jamieande/jamiegreybooks.com/wp-content/plugins/share-and-follow/share-and-follow.php
on line
1243
You guys. Today is the day. One of my dearest writing besties, Leigh Ann Kopans is revealing the cover to ONE – out on June 11th!!! I can't wait! (you can add her book on Goodreads here)
The fantastic Icey Books is doing the big cover reveal so click here to see the amazingness that is ONE's Cover! And then come back and squee with me 🙂 What do you think? Gorgeous, right!?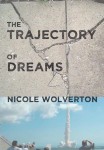 Also, as if that wasn't enough, Nicole Wolverton's The Trajectory of Dreams is FINALLY out! This book is amazing, guys. You're gonna want it. Even better, Nicole is doing a fantastic blog tour and holy crap she's giving away some fabulous things as she makes her way through the tour. She'll actually be here on my blog Saturday with a video and a giveaway of a 2 chapter critique! You guys are NOT going to want to miss that. She's amazing!
So, for it being a Monday, it's already turning out to be pretty spectacular! What things are you guys looking forward to this week?