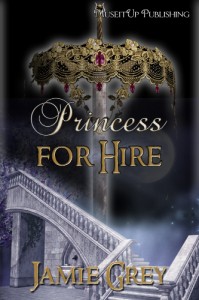 My short story, Princess For Hire, is now available from MuseItUp Publishing!
After winning his kingdom in a legendary poker game twenty years ago, Princess Mina's father loses the kingdom just as easily. Now alone and penniless, Mina must rely on her swords to support them both.
When the princess-turned-mercenary is offered a contract to save a prince that will pay enough to keep her father laid up in luxury for yet another year, she and her business partner snap up the deal. Dragons and all.
But when she's faced with a seedy mage and a prince who doesn't want any woman to rescue him, Mina quickly learns the so-far-unseen dragon is the least of her worries.
Click here to read a sample chapter.