So I'm not sure if I'm crazy or inspired, but I've decided to join Camp NaNoWriMo for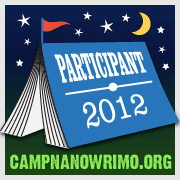 June. Yes, that's right. I'm going to try and write  50,000 words by June 30th (They really should have picked a month with 31 days – I need all the help I can get. Just sayin.)
So I'm tackling my current WiP – a mashup of the TV show Eureka and Veronica Mars (you can see a blurb for it on the What I'm Working On tab). And yeah, it's going about as well as can be expected. I'm a little behind on word count, but a few good days will get be back on track. The problem is, I keep getting distracted.
My amazing CP Leigh Ann posted about this on Monday. And, even better she showed what she was distracted with… Making Book Covers!!! (Check out the ones she made for me! Isn't she amazing?)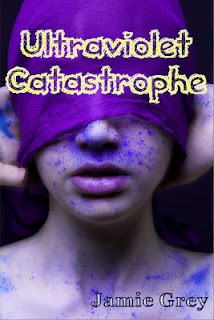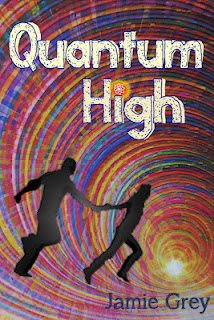 Me, I'm getting distracted trying to come up with a title (see both book covers – do you guys have a preference?) and with my Pinterest board for the story. And with querying Time Bound/obsessing over agents. And with playing video games.
Basically anything other than But In Chair Writing.
So in order to make my word count goals for the month, how about you guys tell me what *you* do to make yourself write when you're distracted by everything else? Seriously. I need the help!