I am totally taking a page out of the fab Leigh Ann's Friday Obsessions posts because I love them. And let me tell you, I have been OBSESSED. With what, you may be wondering?
Well my friends, let me share the love!
1. Eureka!
Not the word, the show. Since we cancelled cable last year, I've watched a lot of TV on Netflix and after the other half recommended I check this one out, I've been totally hooked. I will admit the first season was a bit slow for me and I wasn't sure I was going to get through it, but I'm SO glad I did. After 4 seasons now, these people feel like friends! I actually missed them between seasons. It's the oddest feeling. It doesn't hurt that this guy is in it.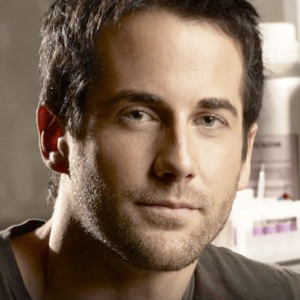 Mr. Zane Donovan, you can explain Quantum Mechanics to me ANY TIME!
Eureka is an amazing achievement – awesome story lines, fantastic characters you really come to care about, and the best, geeky call-backs you've EVER seen. I mean come on – Stan Lee played a General in one of the episodes! It's  a show that's not afraid to be smart and cool at the same time. I'm so sad that season five is the final one 🙁 I highly recommend this show if you're ever looking for a new series to watch!
(and yes, I really was just looking for an excuse to put this pretty picture into my post. *happy sigh*)
2. Regency Novellas
I'm usually a YA writer, but my dirty little secret is that I LOVE Regencies. So…what better to change things up and have some fun than to write a regency trilogy? I think they'll each be around 40-50k words, and I plan on self publishing them in the fall (as long as everything goes as planned). I've been wanting to experiment a bit with self pubbing and I think this will be the perfect way to do it. Especially since these will have a Ghost as the unifying narrator!
3. Spring House Updates
I always get the itch to fix up the house in the spring. I get all these grandiose dreams of how to decorate or improve if I only had unlimited funds. Well, this year, I have no choice. We HAVE to paint – both the bedroom, hallway and kitchen. And while I'm excited for the change, I also HATE painting. However, there are a few sites that have helped me immensely. Pinterest being one of them of course. I've also been on Houzz.com for inspiration and Olioboard to create "boards" of what my dream room might look like. Now I just need to work on that unlimited funds thing.
4. Short Stories
I really am not much of a short story writer (though my single pub credit says otherwise), but I had a YA Contemporary pop in my head and I figured why not?  It's something different from what I've been working on, and a quick win, to use IT speak 🙂 Not sure what I'll do with this one, but it's been fun to work on, so right now I don't mind. And, just for a tease, how about a brief excerpt? (Warning: this is raw, unedited first draft)
Lily shifted on the hard plastic chair and stifled a yawn. The warehouse smelled of cardboard and industrial cleaner and her polyester vest itched the back of her neck, but she almost didn't care. It was winter break, she was home from college, and she'd get to see him. Neal.

The thick steel door swung open letting in a gust of icy air. She shivered and twisted in her seat.

"Lily!" Her best friend Jennifer squealed and threw her arms around Lily's shoulder. The cold from Jennifer's jacket seeped through Lily's sweater and she pushed her friend away with a laugh.

"Hey, Jenn. Long time no see."

"Yeah, where were you last night? I thought you were going to meet us all over at Brian's house."

Lily shrugged. "Wasn't in the mood." Truth was, after going away to college, she just didn't feel like she had much in common with them anymore. And it was always easier to not see Brian. The hurt in his eyes still made her stomach coil with knots. But breaking up had been the best thing for both of them. They'd wanted such different things that their relationship would never have worked with her away at school.

"So…have you seen Neal yet?" Jenn scanned the rest of the room where the other employees had gathered for the pre-shift pep-rally they were required to attend.  She grimaced before flopping into the chair beside Lily. "Ugh, are you kidding me? Carter is back too? I thought he was done with this place."

Lily shook her head and studied the guy talking with Mike, their store manager. Carter Drake was the assistant manager and general pain in the ass. Mike usually left them alone to do their jobs. But Carter was a whole different level of annoying. He took his job way too seriously and made sure they did as well.
So there you go – my obsessions this week. Actually, this month to be honest 🙂 What have you guys been obsessing over?