So I don't know if you guys have heard of this little book called Eyre House? Well guess what! Its out in just over 3 weeks! Let me tell you, this book has it all – romance, suspense, hot guys, and a really cool motorcycle. You're going to want to pick up a copy as soon as you can!
So in honor of the imminent release, Cait Greer, the author, was kind enough to share a teaser with me, and I'm so excited to now share it with you!
Here's the blurb for the book:
When eighteen-year-old orphan Evan Richardson signed up to work at Eyre House, on the sleepy tourist getaway of Edisto Island, SC, he never expected to find himself dodging ghosts. But Eyre House seems to have more than its fair share of things that go bump in the night, and most of them seem to surround his employer's daughter.
Back from her freshman year of college, Ginny Eyre is dangerous from word one. She's a bad girl with ghosts of her own, and trouble seems to follow her everywhere she goes. But living or dead, trouble isn't just stalking Ginny. When her ex-boyfriend is found murdered in the pool, Evan knows he's got two choices – figure out what's going on, or become the next ghost to haunt Ginny Eyre.
You can add it to Goodreads here.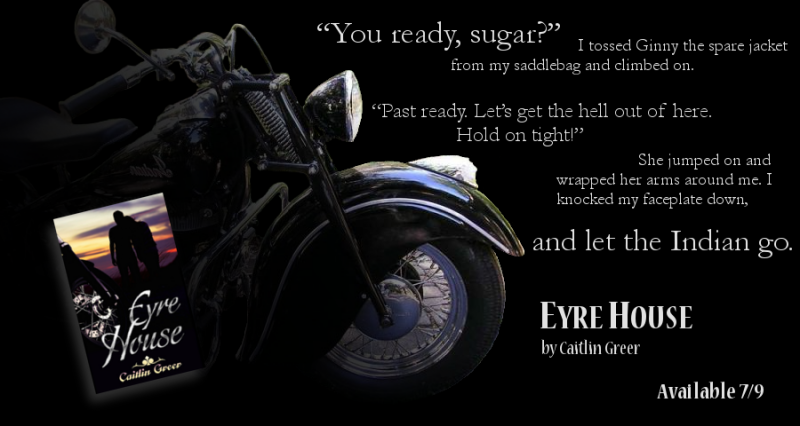 Looks amazing, right?!