Guys! Today I have something special for you. I'm SO pleased to be part of author Jessa Russo's blog tour for her fab new book DIVIDE, a retelling of Beauty and the Beast, with a few amazing twists and I HIGHLY recommend it! Today, Jessa's here to talk a bit about the challenges and highlights she faced while writing a fairytale retelling.
Take it away, Jessa!
I'd say the biggest challenge in writing a fairytale retelling is, to put it simply: staying true to the fairytale, while making your version completely unique and one-of-a-kind.
Seems easy enough, right? But it's not. Because you run the risk of either straying so far from the original that your readers don't know they're even reading a redux, or, on the other hand, you may go the opposite direction and write something so similar that readers know exactly what's going to happen at every turn.
This would be boring, no?
If I'd written something too much like Beauty and the Beast, what's the point in reading it, right? Just go read the original or remember the Disney version from your youth. But if my version is so far removed from the original(s), then it's not really a redux.
So, sigh. In comes the dilemma.
I wanted to give readers a story that stuck to the original—or, more honestly, that stuck to the Disney version, since that's really where my inspiration came from—but I wanted my version to have a few twists and turns that readers weren't expecting. Sure, there's a centuries-old family curse, and a beast, but . . . there's also the underlying nod to Dr. Jekyll and Mr. Hyde, and the gender bending/putting the beauty and the beast into one character, as well as the side characters and their arcs . . . so many different things that, I hope, add to making DIVIDE more than just a redux.
I think that's what is hardest to do with a redux: that aspect of making it believable and relatable, familiar and true to its predecessor, yet completely surprising enough that people aren't guessing as each plot twist comes, and seeing the story before it unravels.
That's the challenge in writing any story, though, isn't it? Surprising your readers.
I'll keep trying, if they'll keep reading! 😉
DIVIDE: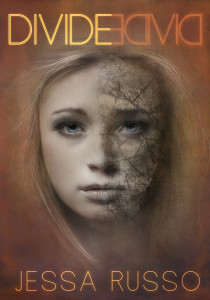 From senior class president to dejected social outcast, with just the flick of a match.
After accusations of torching her ex-boyfriend's home are followed by the mysterious poisoning of her ex-best friend, seventeen-year-old Holland Briggs assumes her life is over. And it is. But not in the way she thinks.
As Holland learns the truth about her cursed fate—that she is descended from the Beast most have only ever heard of in fairytales—she unites with an unlikely ally, good-looking newcomer Mick Stevenson.
Mick knows more about Holland's twisted history than she does, and enlightening as it is to learn about, his suggestion for a cure is unsettling at best. Holland must fall in love with Mick in order to break the spell, and save their future generations from repeating her cursed fate. Having sworn off love after the betrayals of her ex-boyfriend and ex-best friend, this may be difficult to accomplish.
Complicating things further for Holland and Mick, time runs out, and Holland's change begins way before schedule. With Holland quickly morphing into a dangerous mythical creature, Mick struggles to save her.
Should they fail, Holland will be lost to the beast inside her forever.
You can buy DIVIDE at: