Hello Lovelies!
This is one of those posts about everything and nothing, so please for give me if I'm all over the place!
This week was awesome. The amazing Hafsah at Icey Books unveiled the cover of my next Star Thief Novel – Athena's Ashes. Stop by and check it out and you can enter to win an ARC! You can also add it to your Goodreads list here.
My amazing cover designer Christa and I finalized the final cover for Fortune's Risk – the bridge novella between Star Thief and Athena's Ashes. It follows Finn and Viktis while they're on the run from MYTH. It's got adventure, suspense, and even a little unexpected romance! I plan on sharing the cover soon. But in the mean time, you can add it to Goodreads.
(Also – if you haven't signed up for my newsletter yet, you may want to. There will be a special treat for my subscribers just before Fortune's Risk comes out! And I promise I'll never spam you.)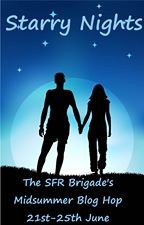 I'm also going to be taking part in the SFR Brigade's Starry Night Blog hop in June. Stay tuned for more details, there are some amazing giveaway items!
Ok, I think that's it. Now back to the revision cave! Hope you're all doing well and for my US friends, have a Happy Memorial Day weekend!